Start your own business and decide for yourself how much you earn, not feel financial insecurity and, at the same time, be part of the international Forever family? All this is possible at Forever Living Products! How? 'Or' What ? By becoming Forever Business Owner! Read on and find out who we are, how we work and what we can offer you.
Who are we ?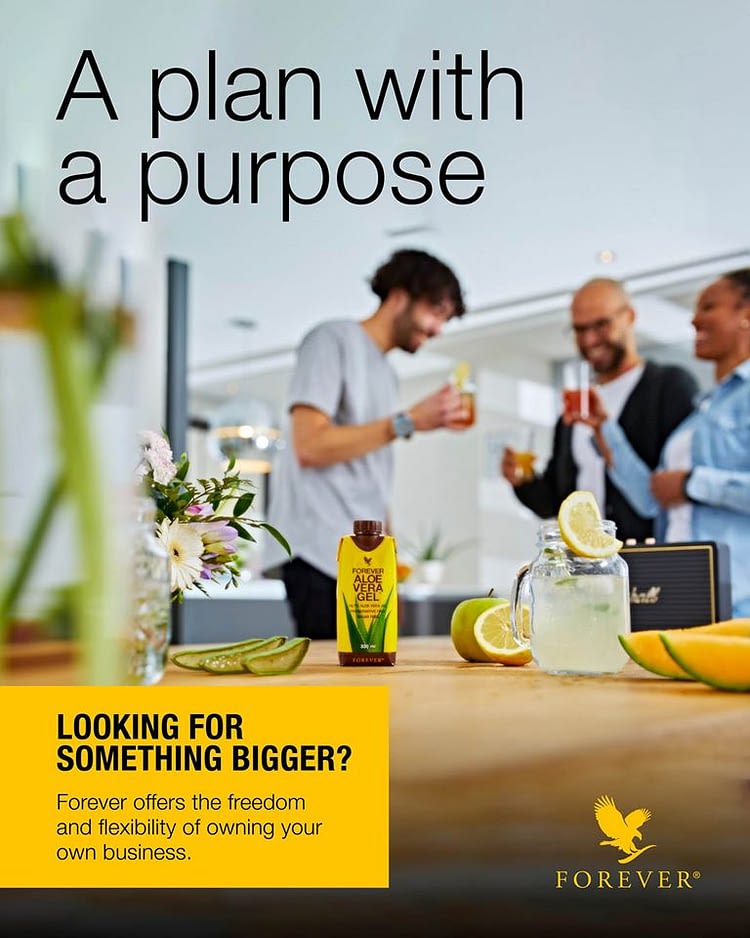 We are an international company called 'Forever Living Products', active since 1978. This means that we have been around for over 40 years! Our (success) story, which began in Scottsdale, Arizona, was born out of a man's dream: Rex Maughan. And to this day, his passion is still intact: "Helping people to have better physical, mental and financial health". And this, by using products with superior quality aloe vera.
Even now, Rex continues to share its passion with millions of people around the world and we are present in more than 160 countries. We are proud of our wide range of aloe vera drinks, food supplements, and skincare products. of superior quality. This adventure was made possible thanks to our Forever Business Owners (FBO) who recommend our products to their relatives, friends, and acquaintances.
Since the creation of Forever Living, this business model has been very successful.
What does a Forever Business Owner do?
A Forever Business Owner (FBO) earns money by selling our products to other people. And the way you do it is entirely in your hands. Thanks to a unique earnings generation plan, Forever Living offers everyone the opportunity to work in a different way.
As a Forever Business Owner, you can create your own part-time or full-time business. You are free to determine your pace of work and therefore also the time you devote to it. As an FBO, you can generate unlimited income, there is no limit in this earnings generation model!
About the business model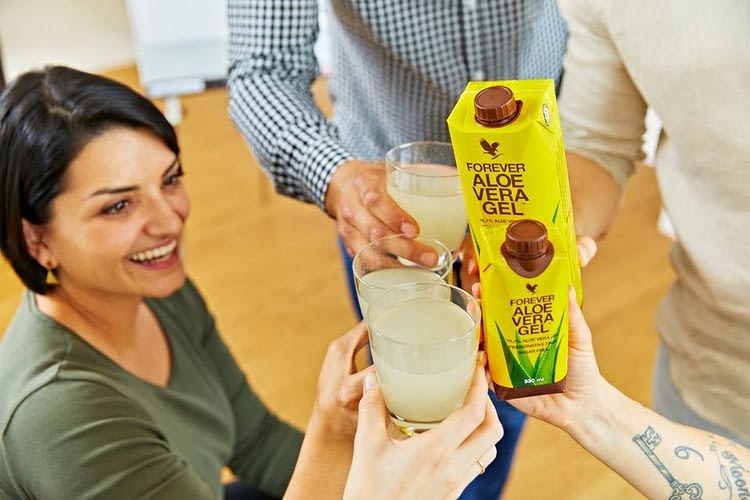 Forever Living Products is a network marketing organization in which products are delivered directly to end-users through Forever Business Owners. Which means: without the intervention of wholesalers or stores.
This sales method applies the same rules as those for online sales and / or regular stores. For example: there is no obligation to purchase and there are many options for product returns and refunds.
In addition, our business model (also called Multi-Level Marketing (MLM) or network marketing ) also offers the possibility of building a team with which you develop your Forever business.
Team members who are just as enthusiastic as you about this business model. They also use and recommend products and, in turn, recruit members to form their own teams.
The spearheads of a Forever Business Owner
A Forever Business Owner has three spearheads in his activities:
↬ You will first try the products yourself. Because we believe that it is a personal experience that creates enthusiasm and that the rest comes automatically. As a Forever Business Owner, you receive a purchase discount to test the products, without any obligation and without any effort.
↬ The second spearhead is to create a network of users of Forever products.
↬ Then, last but not least: expand your team with new Forever Business Owners.
Find out exactly how it works below.
How to create your own business as an FBO?
At Forever Living, you start your FBO career as 'Novus Customer'. As a Novus Customer, you buy a starter combo with a 15% discount. This combo contains products and tools that will allow you to take the first steps and start your own business!
You will first try the products yourself because of course, you need to know what you are going to sell. If you then think: 'These products are fantastic, I want to recommend them!'
You will then buy products with an even greater discount. As an FBO, you will then sell these products to your own customers. And, the more products you sell, the more money you will make.
Then, you gradually expand your team by recruiting other FBOs. The more you succeed in attracting Forever Business Owners, the more they will want to join your team. And, the more people you sign up, the bigger your team will be, and the bigger the sales.
If the members of your team get to work with as much enthusiasm as you, you will see your turnover increase and you will climb in the Marketing Plan!
What do I need to become an FBO?
Your commitment is the most important thing to become a Forever Business Owner. We are a fantastic company offering great products that we support 110%. If – like us – you are also convinced of the quality of our products, then you have everything in hand to recommend them to others and you will be ready to invest all your energy in your business.
So start building your future now. You will enjoy great freedom of work, financial security, and be part of our large international family.
We want to continue to support you and help you develop your business. Each Forever Business Owner has a sponsor who can always be consulted for any questions and/or more details in a particular area. We also offer various training courses, so that you can continue to invest yourself and in your business! You, therefore, work independently, but you are never alone.
Are you convinced? Start your own business
Starting your business with Forever Living gives you the opportunity to generate good income and have the time and freedom to build the life you have always dreamed of.
You can get into business alongside your current activities to generate additional income during this uncertain period.
Dare to become an independent entrepreneur, feel the freedom, and achieve what you want. Register and join our great Forever family!